Strawberry growers have voted in favour of paying a commodity levy for their fruit.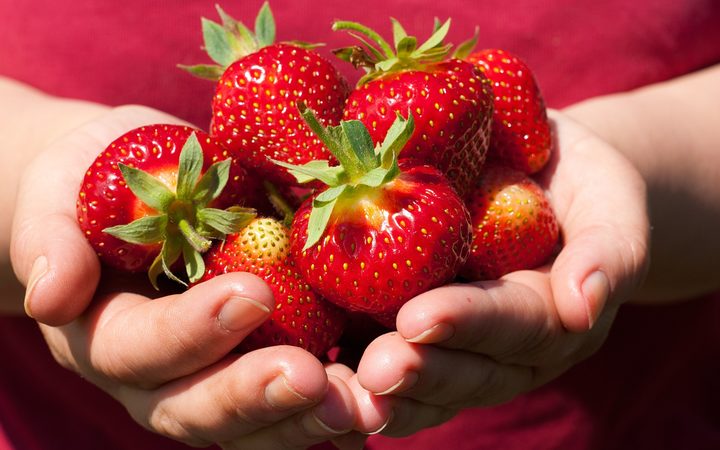 Photo: 123RF
There are about 150 growers in New Zealand, who collectively handle about 15 million strawberry plants.
Last month the Strawberry Growers New Zealand (SGNZ) board asked commercial growers to vote on a proposal to apply for a levy on strawberries at a rate of $26 per 1000 strawberry plants sold.
At the time, it said the proposal was not directly related to the food safety issue that arose last year when needles were found in strawberries in New Zealand and Australia.
Voting closed last week and results released last night showed 84 percent of growers who voted supported the proposal.
SGNZ chair Anthony Rakich said this outcome followed an extensive period of consultation.
"We've spoken with a number of growers throughout the country. It was great to hear their support for the work of an adequately resourced, whole of industry organisation."
The levy is expected to raise about $375,000 annually, which Mr Rakich said would be spent on areas considered important to growers.
"This includes crop protection, export market access, biosecurity, food safety and labour."
Agriculture Minister Damien O'Connor still needs to approve the levy and if the application is granted, it would be drafted by the Parliamentary Counsel Office.
SGNZ said it hoped to have the levy in place by the end of February 2020.