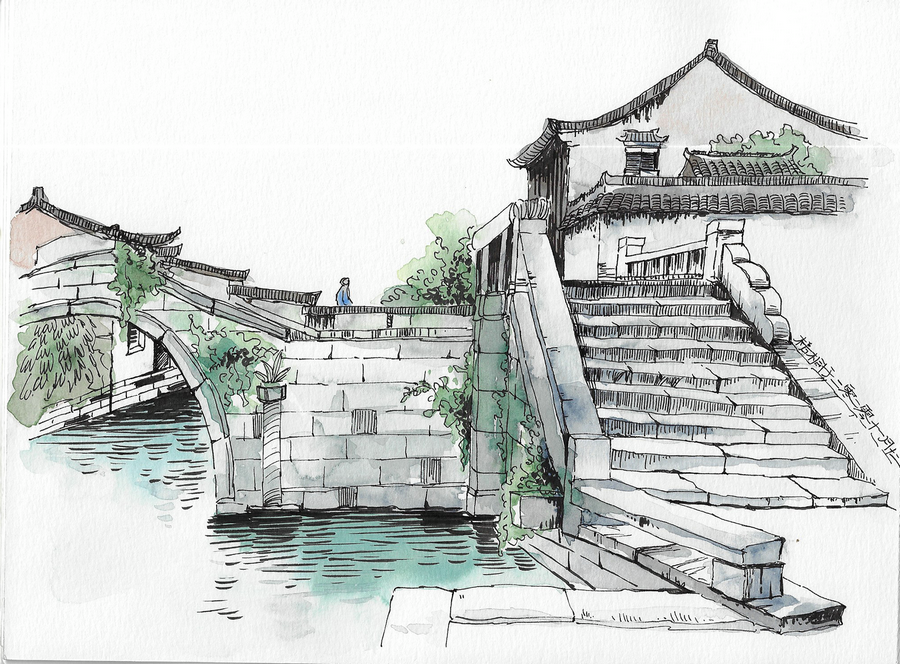 Some 20 watercolor illustrations featuring Jiangnan elements and culture of towns along the Grand Canal will meet the public online in the exhibition Shuiyun Liuguang on Zhiliao Online Exhibition platform on May 12. Jiangnan, or south of the river, refers to south of the lower reaches of the Yangtze River.
The illustrations are works by Xu Dan, a Chinese illustrator who excels in watercolor painting. "Chinese folk art is one of the most precious artistic treasures in traditional Chinese culture," Xu said. "I combined the expressions of traditional Chinese art with animation design in working with these illustrations."
In recent years, Chinese animation has incorporated more elements of traditional Chinese art. "I think this will be a trend in Chinese animation. I will also continue to work in this field," Xu said.
The online exhibition's curator Wang Jie said Xu's works perfectly interpret the unique charms of watercolor.
"They are so beautiful and totally intriguing. Her paintings are clean and neat, without any turbulence," Wang said.
(By Yang Feiyue | China Daily)